Magnetic chargers have been around for a while, and we have tested several ones last year, but nothing compares to those made by Volta Charger.
Volta is a company based in Australia that is trying to change the way we charge our devices forever, and we think that they are on the right path because since they sent us two of their magnetic cables, we completely forgot about conventional chargers. They also make incredible power bricks, magnetic power banks, and magnetic adapters, but today we will be focusing on the Volta XL and Volta 2.0 charging cables.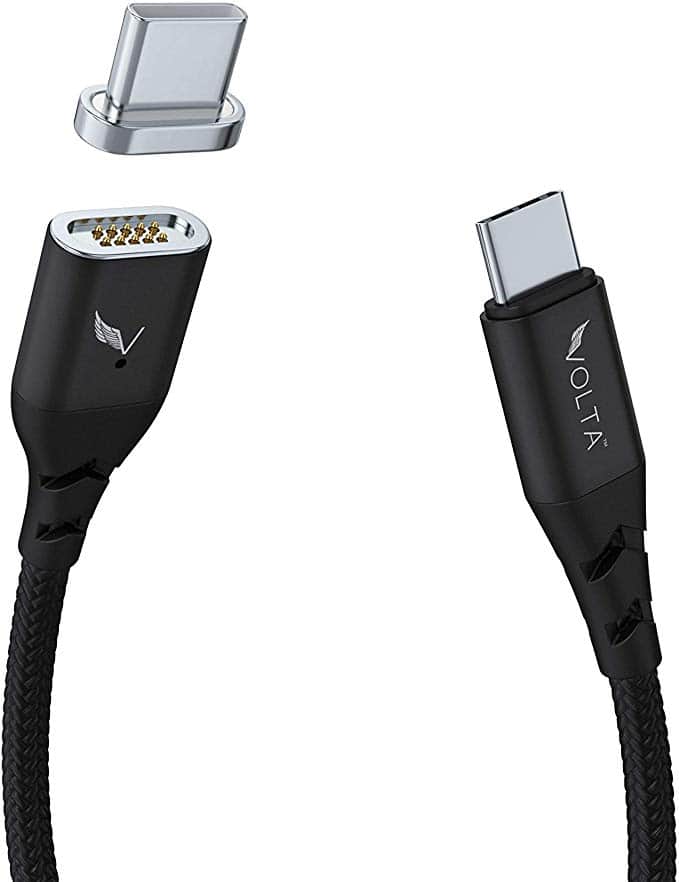 Everyone heard about Apple's MagSafe Chargers that the old Mack Book was equipped with, but unfortunately, the latest Mack Book Pro doesn't offer this anymore, instead, they are using USB C for charging. This is great but that magnetic charger was much more convenient and a lifesaver for some of us because everyone trips over the laptop's cable once in a while which can be extremely costly.
So Volta has come to solve this problem with the Volta XL model, specially designed to power devices such as laptops, iPads, Mack Books, Google Pixels, Samsungs Nintendo or any other USB Type C devices.
This cable supports USB C - Power Delivery Fast Charging, Qualcomm 2.0, and Qualcomm 3.0 but unfortunately it does not feature Data Transfer because it was built for high power delivery only, but don't warry the Volta 2.0 is capable of data transfer if you need that.
We found it amazing that Volta XL has On The Go charging capabilities allowing you to share charge between devices, which can come be quite useful in extreme situations. Also, it has an LED Power Indicator so you always know that your device is charging, Reinforced Anti-Fray Protection, 18K Gold Plated Copper Needles for the best conductivity and most importantly, Reversible Charging so you never have to worry about the correct position.
It is worth mentioning that having USB C on both ends can sometimes be a disadvantage but don't worry, you can always get a USB C to USB adapter that solves the problem.
The cables are extremely well built, they are tear-resistant made with Ultra-strong Military Graded Tangle Free Nylon, and the N52 Neodymium Magnets are extremely powerful. Nothing we have tried so far can compare to this in terms of quality, and the company knows that because they offer Lifetime Guarantee for their products.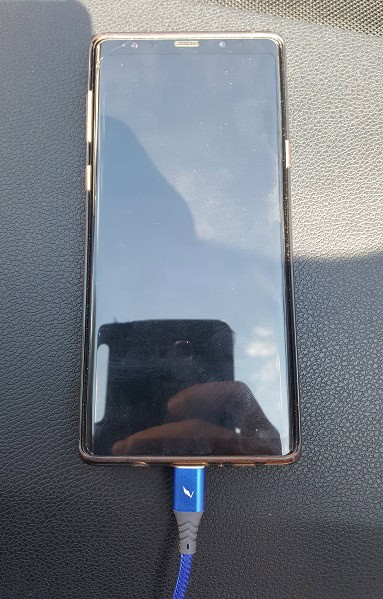 To keep things simple, the Volta 2.0 has all the qualities that the XL has plus Data Transfer Capabilities, but is made to charge smaller devices. In fact, it was designed to be compatible with any device you might use. To illustrate, the Volta XL comes only with USB C heads, while the Volta 2.0 can come with USB C, Lightning, and Micro USB depending on your needs.
The Volta Chargers will be delivered in a high-quality round case with a zipper, like the one you can see in the pictures. It is not like you will carry your charging cable in a case everywhere, but it is great to have. Also, in the case, you will find a sticky strap and a removal tool to get the tips out of your phone easily.
After using these chargers for a week we can say that we fell in love with them and we are glad that Volta reached us to check out this amazing product. We even ordered more cables because they are so great to have around, especially in the car where there is one all the time.