Nowadays mobile phones have become so powerful that they basically allow us to carry in our pocket the computing power of a high-end laptop, and chip makers like Qualcomm, AMD, or even Samsung with their so controversial Exynos won't stop here. They will continue to enhance their processors to the point it will be no difference between a desktop and a mobile phone. Samsung devices, for example, trough the DeX Function give anyone the ability to transform their phone into a desktop working environment in a matter of seconds, thus even braking the barriers between phones and PCs.
Moreover, such amounts of processing power allowed for game developers to create incredible mobile games that we have never even dreamed of, with graphics that can blow your mind. So more and more people, from simple gamers, have become mobile gamers, and why wouldn't they with games like Call Of Duty Mobile, Asphalt 9 Legends or PUBG, to name a few, in the palm of their hand.
Being able to play such crazy games on your phone is like a dream coming true. But those games do need huge amounts of power to run smoothly and unfortunately, many devices tend to heat dooring long gaming sessions, which results in the loss of the processor's efficiency and a more rapid decrease of battery life. Unlike laptops and PCs, the majority of mobile phones don't have a fan inside to cool them down, instead, they use passive cooling, a combination between heat pipes and thermal paste that allows for the heat to move from one place to another, which sometimes is not enough. Of course, there are phones specially made for gaming that also use active cooling like the Black Shark 3 Pro or Nubia RedMagic which use liquid cooling and built-in mini fans to dissipate the heat.
But what do you do if you don't have such a phone or you don't consider buying one and you still want to keep your device cool while you are playing? Well, there is a very simple and effective solution for you out there. The Wasp Phone Cooler, a device that can be attached to the back of any phone, keeping it chill so you can fully benefit the true power of your phone.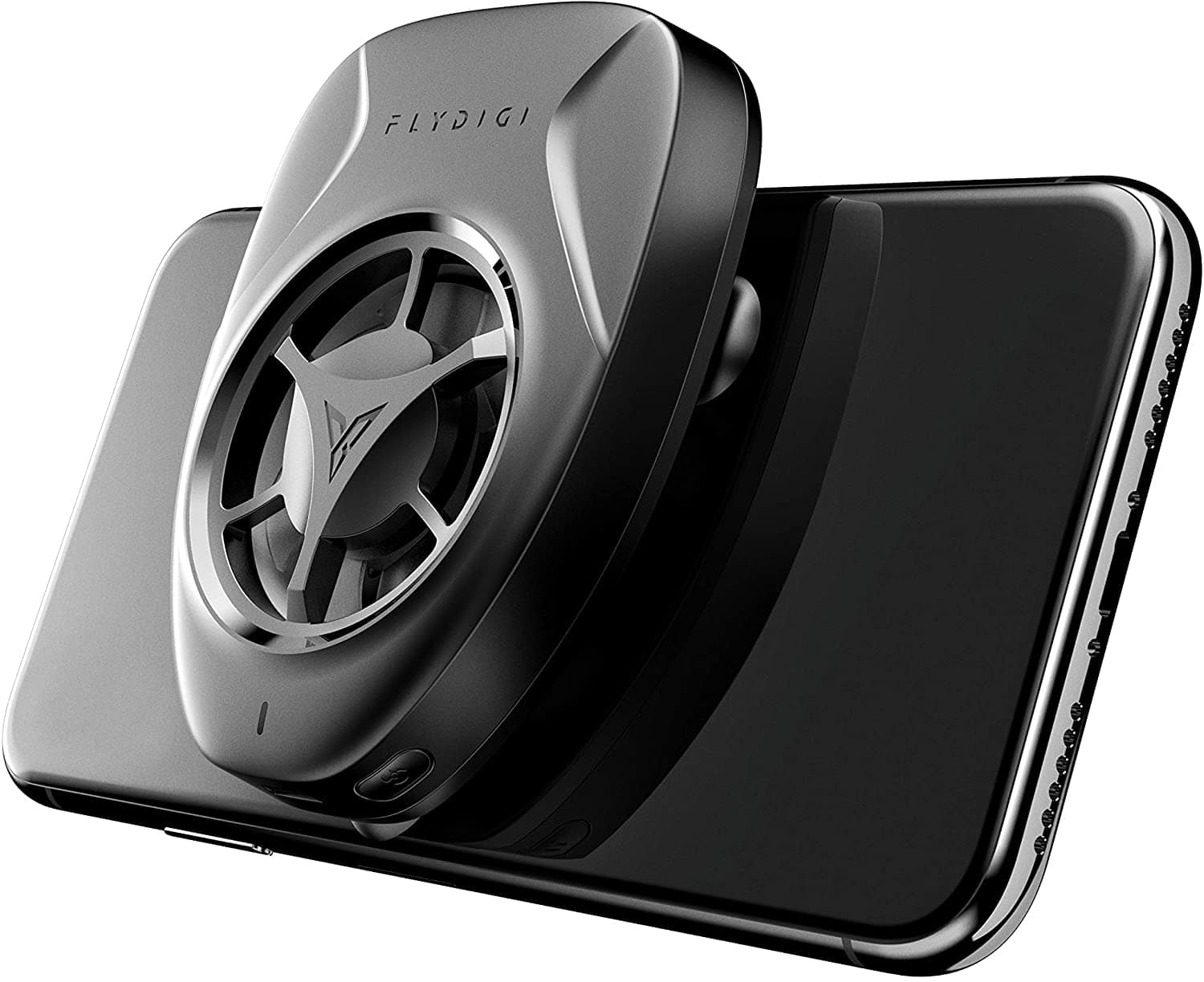 Although the Wasp Cooler from Flydigi is a pretty simple and straight forward device, it is extremely effective in keeping your phone cool while playing games that normally tend to heat it pretty hard.
Installing the cooler on your phone is also extremely easy as it has 3 powerful suction cups that will keep it secure on the back of your phone.
Wasp has three levels of cooling, allowing you to choose between high, medium, and low fan speed depending on the intensity of your gaming. For normal use, we recommend keeping it on medium, while during prolonged gaming sessions it is better to switch it to high from time to time. As a matter of fact, the fan is not extremely loud on the low or medium settings, but it can get a little noisy when it is switched to maximum power, similarly to a laptop.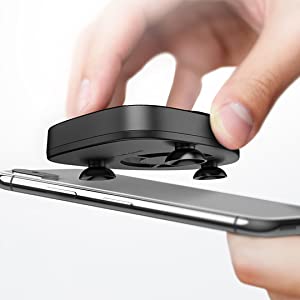 The device has a built-in 700mAh battery, that will last you for 6 hours on the low setting, 4 hours on medium, and 2 hours on high. It is worth mentioning that the phone cooler also has built-in RGB Lights that add to the gaming experience but to save power you might want to switch them off. Oh, and if you need more power you can always choose to plug the cooler in while playing.
All in all this little phone cooler is an amazing gadget to have if you are into mobile gaming. It will definitely increase your device's performance and help with power efficiency. We must admit that Flydigi has made a great job with this phone cooling fan and even with other devices like gamepads, controllers, triggers, and gaming combos that they are offering for people who want to make the most out of their phones while gaming.