We have all heard about levitating lamps, these marvelous pieces of engineering that use a combination of magnets and induction coils to make the light bulb float in the air like magic. A lot of these devices have appeared lately, but this one is a little bit more special because it adds more functionality besides the fascinating experience of having a floating bulb on your desk.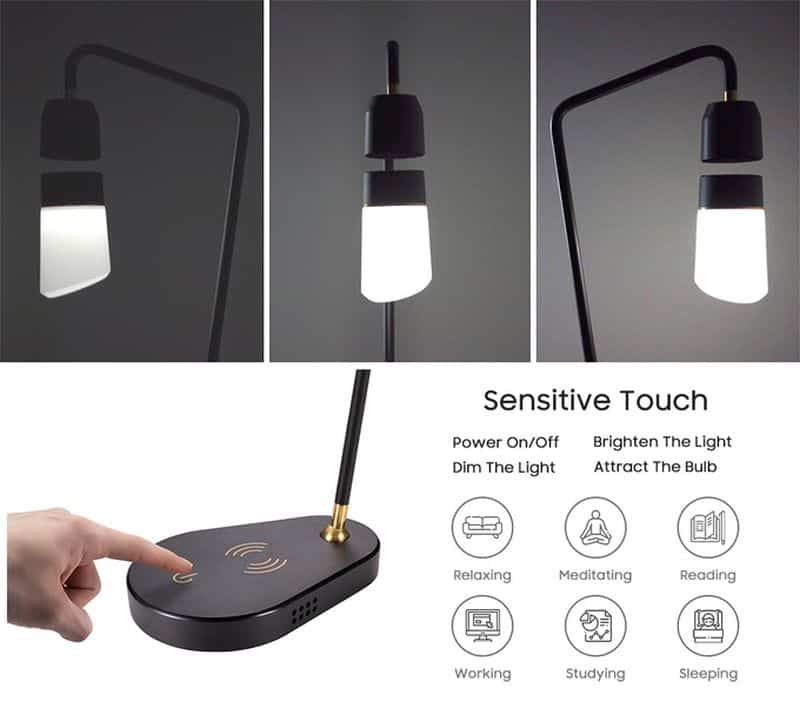 This unique lamp has a modern minimalist design that perfectly fits any contemporary living space, and to be honest it is one of the most beautiful and well built we have seen so far. It uses powerful superconducting magnets to keep the light bulb in a perfect position right beneath the lamp's arm while the induction coils are powering it up.
But MAGI is capable of much more than that. To begin with, it has voice control so you don't even have to clap your hands to interact with it, but you can always choose to use the touch-sensitive button on the lampstand.
It has three levels of brightness for you to choose from, so if you want a relaxing dimmed light for sleeping, bright light for your working desk, or reading light, Magi has you covered.
Moreover, this floating lamp has two integrated USB-A ports that you can use to charge your devices and even a wireless charging area. Now the USB ports are nothing special as they can deliver only 5W which is a bit disappointing, but to compensate, the wireless charging pad has an output of 15W. Also, when you buy this lamp you have two options. You can choose the Basic or the Pro model, the only difference between the two is the wireless charging, and it is obvious which one has it. So if you don't care about wireless charging so much the basic model might be just right for you.
Overall, this is a really unique levitating lamp, designed to stand out and add more functionality to your house. And speaking of design, don't worry about the bulb falling because of a bump or in case of power outbreaks because the lamp has a safety system that automatically catches the bulb in the case of an emergency.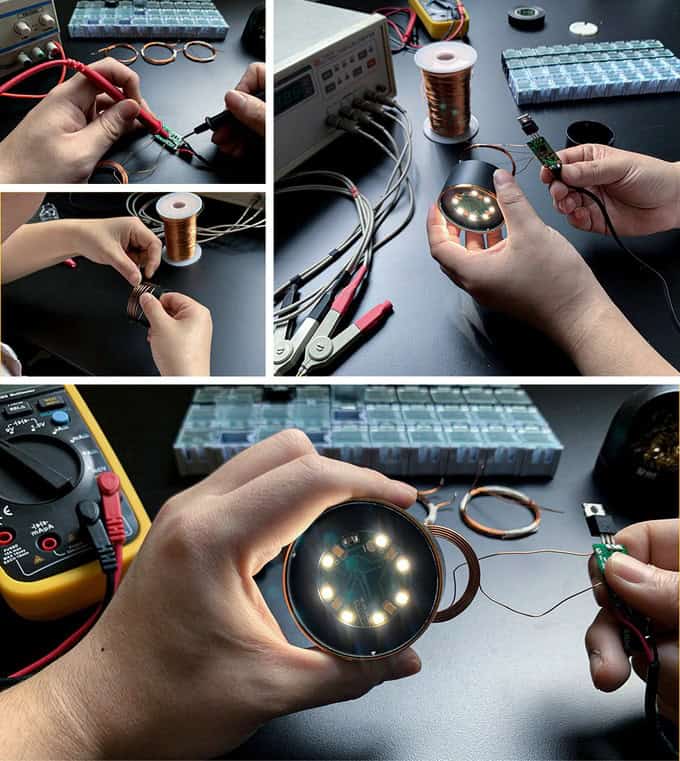 The MAGI Floating Lamp is available for preorders on Kickstarter, the manufacturing process has begun and the shipping will begin in July.
(Click Image To See Product)