There are hundreds of lamps you can choose from, but since now we couldn't find something that looked so good near the bed and also had so much functionality as this one. This sculptural art piece is designed to replace most of the gadgets you need around your bed adding a clean and modern touch to any bedroom.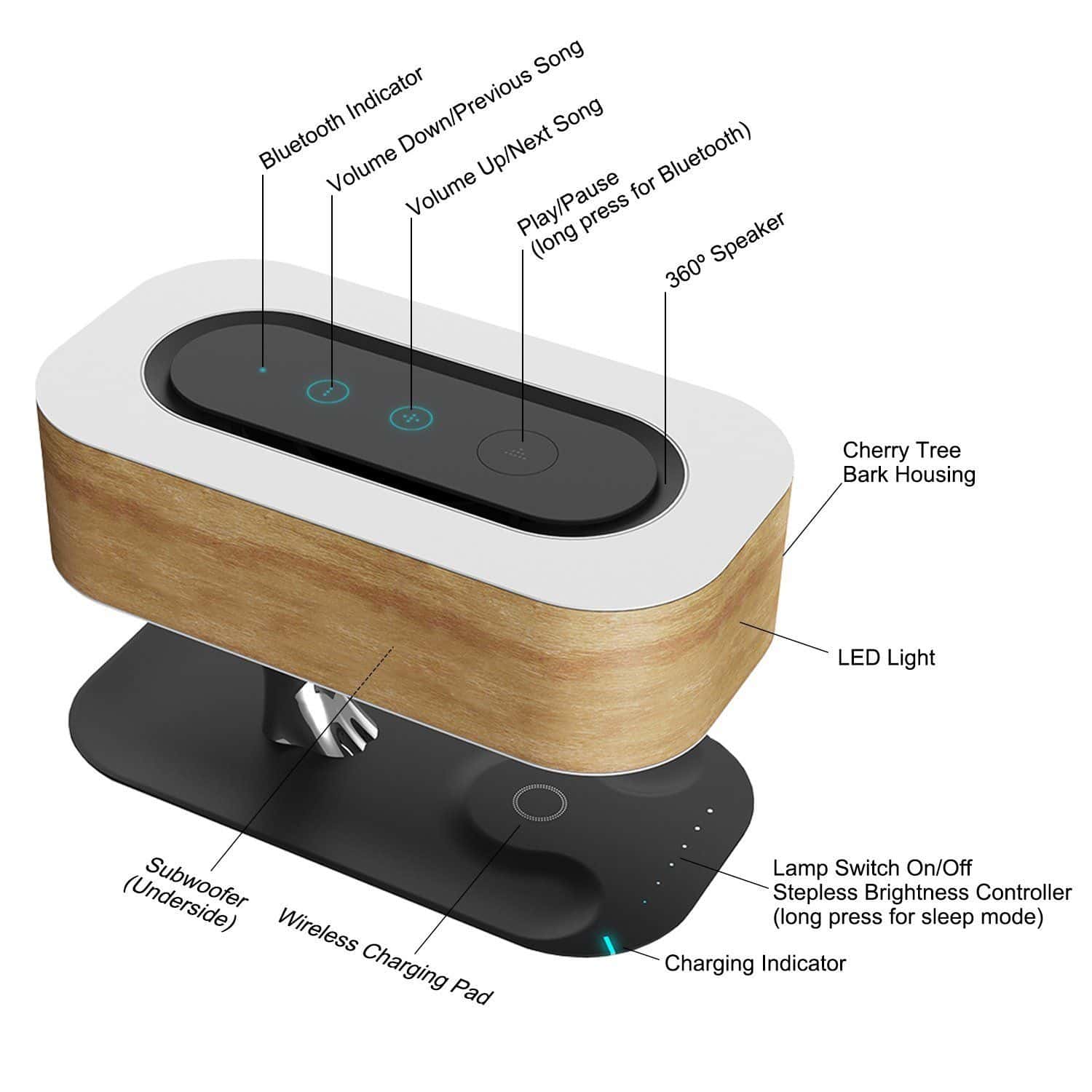 The design of the HomeTree bedside lamp makes it really special and that is why it has got so many impressions. The upper part of the tree is made out of cherry wood, combining natural materials with modern technology.
 But this beautiful device is not just a lamp. Besides providing a calm and relaxing atmosphere into your room, this smart lamp also allows you to charge your compatible devices via QI Wireless Charging and it also has an integrated powerful Bluetooth speaker.
 To turn the lamp on/off you just have to use the touch controls which also allow you to easily control the brightness with a simple finger slide. Also, on the top of the lamp, you will find the touch controls for the integrated Bluetooth speaker.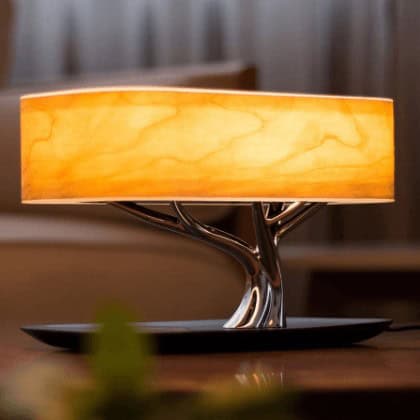 The Speaker is made with neodymium magnets and we found it surprisingly powerful, clear and rich in bass. You wouldn't expect that from a lamp but it is more powerful than many Bluetooth speakers out there. 
 The qi charger does its job well although it doesn't support fast charging which shouldn't be a problem because you usually place your phone on it when you are going to sleep. The downside is that the lamp doesn't have any USB port so you can charge multiple devices.
 In the package, you will find the wood bedside lamp, an instruction manual and a power adapter that can support 100-240V power sources.
 Overall, the Ampulla Bedside Lamp is a beautiful device that you can buy to add a modern, yet natural touch to your bedroom.