Since AirPods were lunched a few years ago, the only improvemnt they got was the Qi wireless charging the second generation was capable of. But this year Apple managed improve theire truly wireless earbuds to the point where they finally meet peoples expectatins and as a preview, they made a really great job.
 The entire product was redesigned so we will get trough the features that the new AirPods have and in the end see if they are worth buying or not.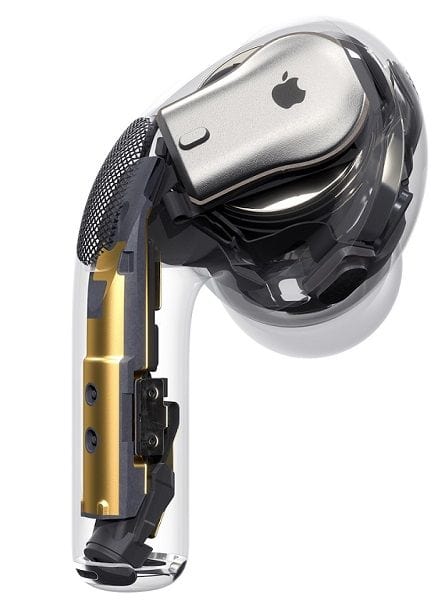 First things first, the design of the AirPods Pro changed a lot and here we are talking about the design of the actual earbuds as the case looks a lot like in the previous model but it is a little bigger and seems like Apple just turned it horizontally. The LED indicator for charging has been moved outside, a little more weight has been added to it and we still get the pairing button on the back for Android users.
As we are used too, the feel of the product is extremely premium and high quality from outside to inside. They can be charged eighter by using the lightning cable and yes they are still using lightning ( lightning to USB C cable in the box), or with any QI certified wireless charger.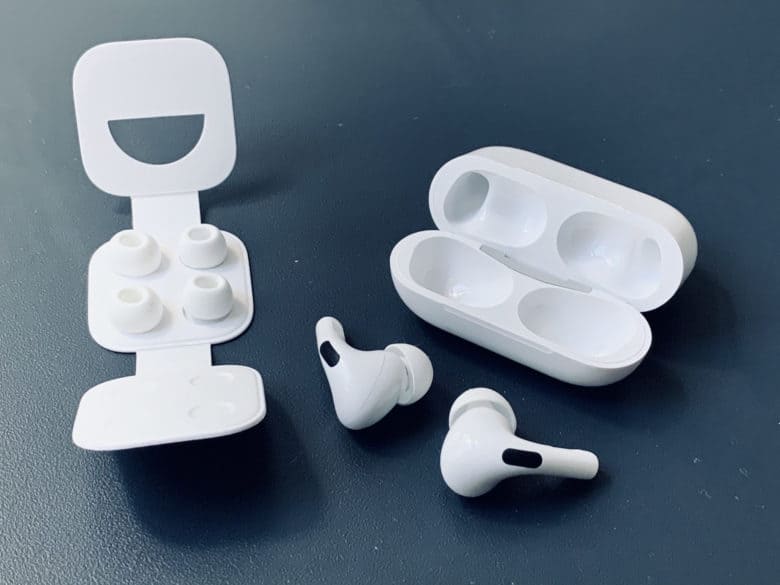 Now let's talk about the actual innovations Apple has delivered with this new product. The design of the earbuds kept some of the old AirPods style but now they are lot shorter, more compact so they don't stick so much out of your ear and also now they are much more secure thanks to the rubber tips which also make a huge difference when it comes to noise isolation in comparison with the earlier versions.
We all know that AirPods jumping out of your ears was a huge problem before as you couldn't use them for sports, so the new design got rid of that problem. By using interchangeable rubber tips (3 sizes in the box: small, medium already on and large) not only that they stay secure in your ears but they create that tight yet comfortable fit that allows for better noise insolation. In the app, there is also a feature that tests the sealing and suggests to you wich ear tip size is best for you and it works great. A major problem for people using earbuds is that the seal can sometimes be uncomfortable as it creates a bit of pressure, but thanks to the pass-through cutout in the AirPods Pro this is no longer a problem as it equalizes pressure making them extremely comfortable without affecting the noise isolation.
One of the most important features, if not the most important is the noise-canceling which will not allow for any outside noise to get trough and destroy your audio experience. The outside microphone detests the ambient sound while the inside mick detects the noise at the ear level and eliminates it with the anty-noise effect right before it can reach your auditory system. And the goods don't stop here, if you want to hear the outside noise you can switch to Transparency Mode which allows you to hear everything that is happening around and have a decent conversation with someone without the need of getting your earbuds out of your ears. Also, you can choose to turn off both modes which leave you with a normal pair of earbuds and by doing so you can benefit from half an hour bonus playtime but it is worth mentioning that the noise-canceling does all the magic and makes these wireless earbuds sound amazing. Those settings can be accessed on your device or by using the haptic sensors located on the bottom of each earbud. Unfortunately, the volume can be adjusted only from the device as there are no volume controls on the earbuds.
As we are used too the pairing process remained instant for the Apple users so when you open the case they will automatically appear on the screen of your phone asking you to connect after wich a how to use visual guide will be presented. Also one of the coolest things you can do now is that you can stream music from one device to two different sets of earbuds wich is awesome.
Apple's H1 chip uses 10 audio cores to create incredibly low audio processing latency, which allows for real-time noise cancellation and amazing sound quality. Speaking of sound, it has been improved drastically, it is a lot clearer, louder and the bass is incredible. Also, the quality of calls is very good and thanks to the outside microphone which is covered with an opened grill, instead of being just a hole in the earbuds, the wind noise is dramatically reduced.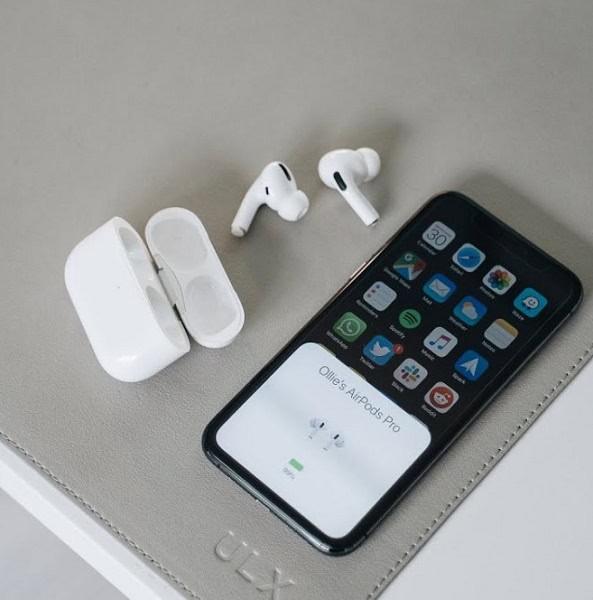 As mentioned before the AirPods Pro can be used for sports so as most people want to hear, they are sweatproof and water-resistant (IPX4 Rated) and getting more into the technical specs, they are using the latest Bluetooth version (no latency), and the battery life on a single charge is somewhere between 4 and 4.5 hours for listening to music and 3 hours for calls. Also, the case will provide 24 hours of battery life which is a great improvement and to make things even better thanks to the rapid charging you can put the earbuds inside for a couple of minutes and get an hour of playtime out of that.
For many people, it is important to know if they work with Android, and they do but only as Bluetooth earbuds so you will lose the voice controls, the Siri integration and the message reading feature all those being available only for Apple users. Also, you can not use third party silicon tips like the ones used for AirPods Pro have a unique design so if you lose one you have to buy a new set that is reasonably priced for 5$ in Apple stores.
In the end, you might ask yourself "are AirPods Pro the best true wireless earbuds?". Yes, in many ways they are. You can use them for any kind of activity, the sound quality is amazing, they brought tones of awesome new features and upgrades and they are perfect for everyday use. In case you want earbuds specially made for sports, we recommend the Powerbeats Pro. Now the price tag is a little high at $235 but they are worthed considering that they now compete with the other high-end brands like Sony (SONY WF-1000XM3 which are truly incredible) or Sennheiser Momentum and we are sure that many people would prefer the AirPods Pro for the design and that AirPods users who own the previous model will definitely upgrade at some point.