We have not chosen to showcase this electric motorbike for the fact that it is the best, there are definitely other brands out there that outweigh this one in performance, but compared to many other electric bikes we have seen, this one has STILE, tones of style. And don't get it wrong, the performance is also great, you will see down below.
This masterpiece of an electric motorcycle is called Super73-Z1 from the company Super73, and it is one of the greatest looking fun to ride daily commuters in town.
The Super73-Z1 is an electric motorbike designed for a city commute, but as we said it can handle rough terrain with no problems as it is very well made. The body is made out of stainless steel and even though it has no suspension, the fat tires are perfect in replacing shock absorbers.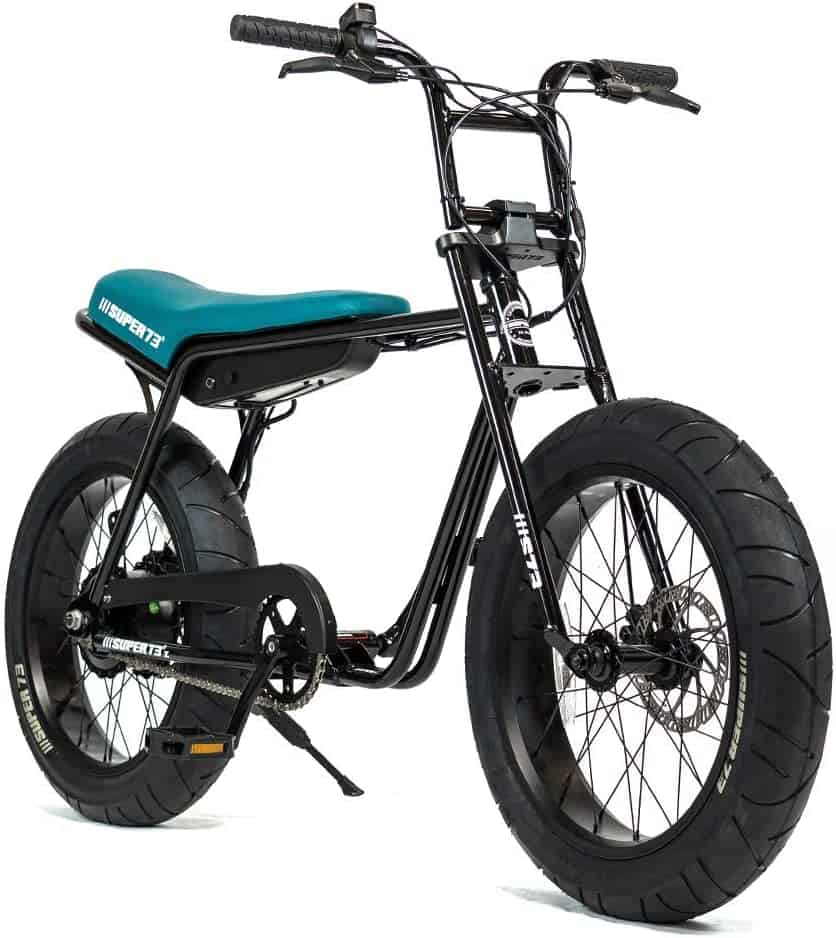 This electric motorcycle was designed to be simple, beautiful, unique and practical. And to be honest, it looks gorgeous. The large seat is pretty comfortable, it looks great and it can fit two people taking into consideration that the max weight the bike can carry is 275lbs.
Of course, it has pedals so you can ride it like a normal bike if you want to but keep in mind that it is a pretty heavy bike and it was designed to go electric as much as possible and that is why unfortunately it does not have pedal assist. It is eighter throttle ON or OFF, but there are also ways to combine pedaling and the electric motor to make your ride easier and save also energy.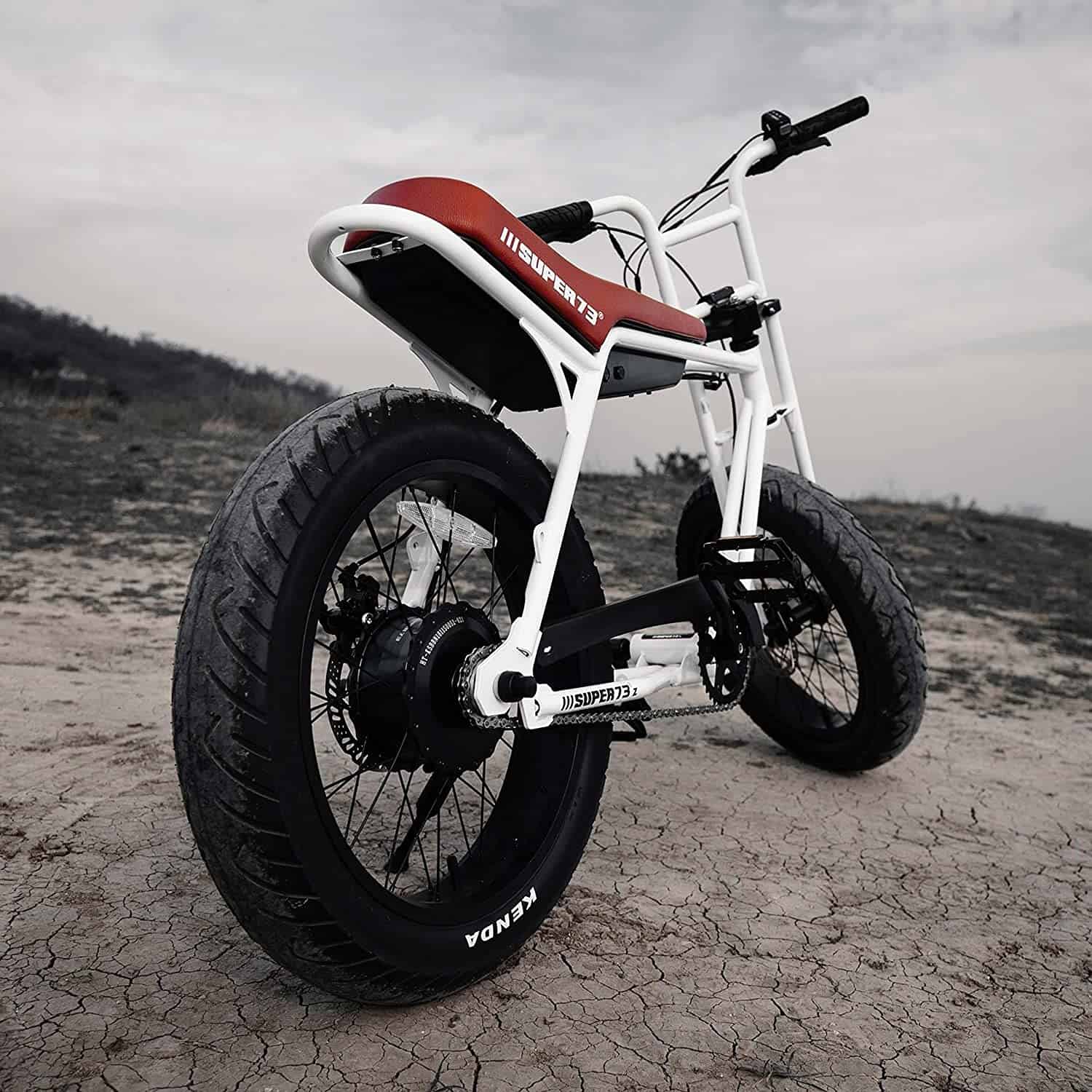 The Super73-Z1 was designed to be very simplistic so you won't find complex info displays or an app to connect the motorbike too. It has a battery level indicator above the throttle, which we think can be just enough.
Now let's talk about performance. The Super73-Z1 is equipped with a 500-watt rear hub motor that will allow for speeds up to 20mph and a battery that will provide you with ranges between 15 and 25 miles depending on your weight and riding style. The battery is very nicely hidden under the seat which adds to the sleek design.
You have to know that the battery is not removable so you will have to bring the bike close to a socket and don't forget to turn it on, otherwise, it will not charge. Also, in case you are wandering the electric motorbike comes pretty much preassembled. All you have to do is mount the handlebar and secure the peddles in place, and you are ready to go.
Overall, Super73-Z1 is one of the most amazing electric bikes you can buy today. It is comfortable, simple and it offers a good amount of range and power. Moreover, this design will definitely turn heads.