A hot shower combined with your favorite playlist is always the best way to relax after a long day. Some people buy expensive sound systems for their bathrooms, while others use any kind of Bluetooth speaker that they have or sometimes only the phone. But the creators of Shower Power moved it a step further and came up with a solution that is always there, protects the environment, and will never let you down.
Shower Power is a Bluetooth speaker that makes use of the water running through your pipes to recharge its battery thus making sure you can always listen to your favorite music while taking a bath. 
How it works 
This Bluetooth speaker works on the same principle as a hydroelectric powerplant. You just have to install the shower speaker before the showerhead and the water running through it will turn a little turbine that will recharge the speaker's batteries.
The best part about this speaker is that it is always there and ready to go, you just have to turn it on and connect it to the phone. Also, the water doesn't need to be running all the time for it to work because the battery will last up to 10 hours so you can listen to music no matter what you are doing in the bathroom.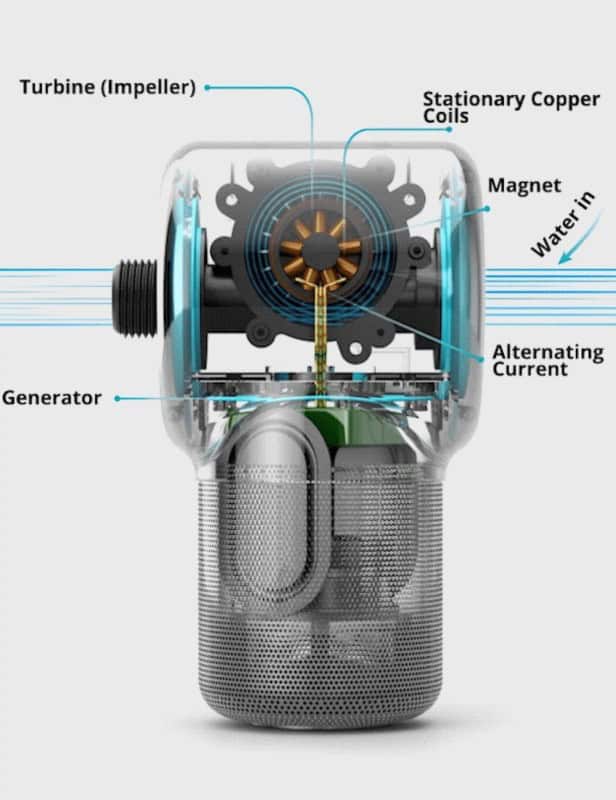 First of all, this shower speaker is of course waterproof and it is compatible with any kind of showerhead. The installation process is extremely simple and straight forward.
Thanks to its design and the three speakers inside, it is able to deliver 360° high-quality sound.
Because Shower Power is focusing on sustainability, it not only uses renewable energy to function, but all its plastic parts are made out of recycled bottles gathered from the ocean.
It is great to see that Shower Power is one of those products that are extremely environmentally conscious while at the same time manages to deliver quality at the highest level.