The number of wireless mouse users has increased drastically in the last years thanks to the fact that using a wireless mouse is much more convenient than having one more wire to worry about. The only problem with the wireless mouse is that they get discharged when you need them the most. 
 After designing one of the most popular wireless charging gaming mouse on the market, the CORSAIR Dark Core SE, the same company came out with their innovative mouse pad which allows you to wirelessly charge the mouse right on the mouse pad after you finished working so it will always be full of juice. We will check out what Corsair has to offer and make a little comparison between this mouse pad and the high-end brands out there.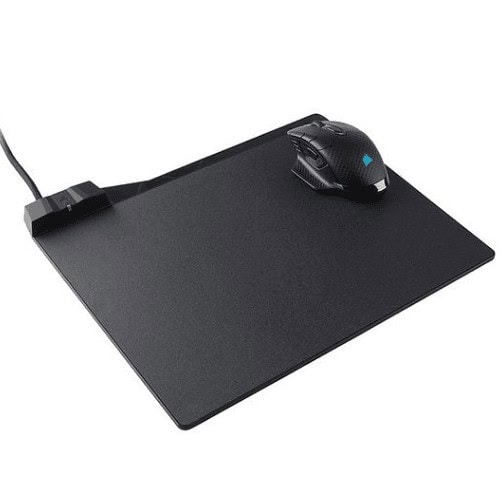 Now, what is special about this Qi wireless charging mouse pad is the Qi technology which  is approved worldwide and on wich, all Qi-compatible devices can be charged. So, in addition to charging the mouse, you can also use the mouse pad to charge your phone, tabled, wireless earbuds or any other compatible device. But if you don't have a device that can be charged wirelessly there is no problem because Corsair as included a Qi Charging Adaptor that is compatible with any device you have. 
 Corsair mm1000 Qi Wireless Charging Mouse Pad is very well built from high-quality materials. It has a large 260mm x 350mm surface area and a non-slip rubber base and it has a Performance Micro-Textured Hard Surface tuned for all-optical and laser mice, offering the perfect gaming experience.
 On the upper part, you will find the LED that shows when the mouse or any other device is charging and also, a 3.0 USB port so you can connect any device including a USB Stick for data transfer.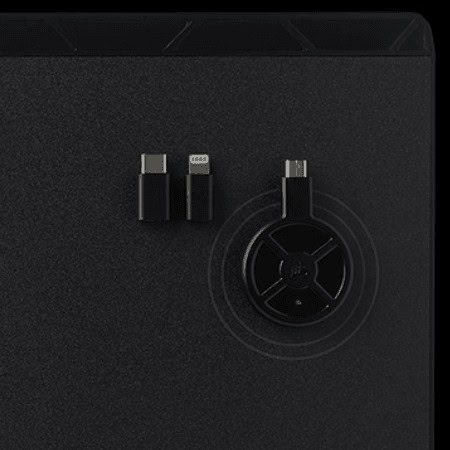 Corsair mm1000 Qi Wireless Charging Mouse Pad Vs Logitech and Raxer
Of course, other well-known brands like Logitech or Razer also provide this kind of technology and they are very good. But the Qi Wireless technology makes the difference here. For example, Logitech Powerplay Mousepad uses a wireless charging system designed by Logitech which allows for the mouse to charge wherever it is placed on the pad, which is awesome but not a necessity because a wireless mouse will last up to 24 hours on a full charge. Don't get it wrong here, Logitech is amazing when it comes to mouse technology, the only drawback about their mouse pad is that it is not approved in some countries, like Canada for example and you can only use it with a Logitech mouse like Logitech G903 and this whole package becomes somehow expensive. Also, Razer HyperFlux uses magnetic charging which is only useful to keep the mouse powered on and if you remove it from the mouse pad, in 20 seconds it will turn off.
 Overall the Corsair mm1000 Qi Wireless Charging Mouse Pad might be the perfect choice because it offers the perfect wireless charging solution not only for the mouse but also for any device. Also looking at the price it is much more affordable compared to the high-end brands mentioned above.