When it comes to Halloween decoration people often tend to over complicate things and spend lots of money on decoration. Of course, you need pumpkins and spider webs or same skeletons thrown around the house, but what about adding a much more realistic touch to your Halloween home decoration project with some 3D digital projections. That is what AtmosFx has created and the results are absolutely amazing. The possibilities with this kind of Halloween decoration technique are endless but the most effective one is to use a projector.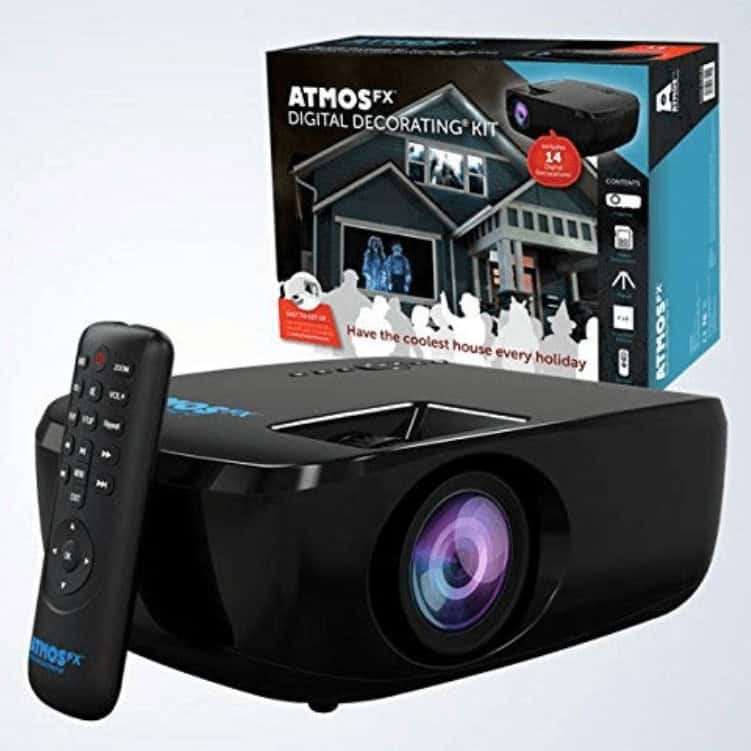 Digital Decorations have been a thing in theme parks or horror houses for a long time so why not use them to decorate our houses when this technology is available to anyone.
 
 Now as you have probably already seen in the video above there are two ways you can use the Halloween decoration kit.
 The first and the most simple technique is to project the decorations on the interior or exterior walls, on the ceiling or even on the floor. You can project directly on the curtains for the outside world.
 The second method is to use an illusion material that you can set up anywhere and create a hologram illusion so that your decoration will seem to appear out of thin air.
And the third method is to simply load the media files on your TV or monitor to entertain your Halloween party guests.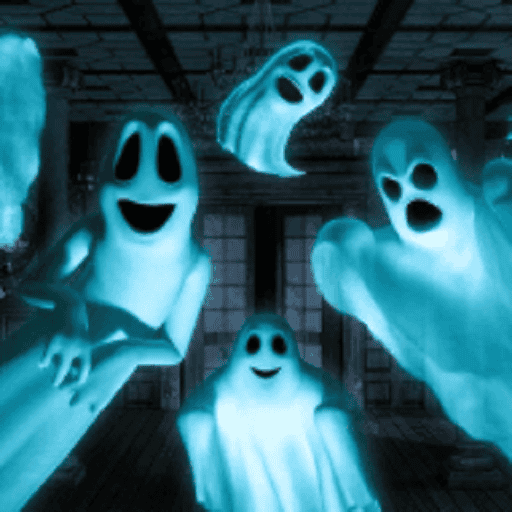 The most amazing things about AtmosFx decorations is that you can use them for a variety of events, not only for Halloween but also for Christmas, birthdays, office parties, Easter, 4th of July, Valentine's Day, or any time you want to add some fun to an empty environment.
Which is the best way to use the Halloween projector and digital decorations?
 There are some things you've got to take into consideration if you got interested in using this method to decorate your home this Halloween.
 First of all, you can choose to buy the AtmosFx Digital decoration kit which includes everything you need. The package contains a digital projector, 4 foot by 6-foot projection material for windows, professional mounting tripod, power supply, SD card with 14 decorations, and remote control (2x AAA batteries not included). 
 If you already have a projector at home, there's no need to buy the whole package, you can just buy the Digital Decoration DVDs here or you can access their official website and download the digital version that you can load to a stick or SD Card and play it on your projector. My recommendation is to stick to the DVD version, that you can also copy to an SD card because it is much cheaper than downloading the digital product from the official website. Also you may consider buying some windows projection material separately.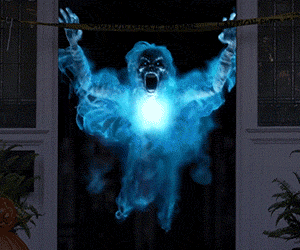 Buying the whole kit is kind of a deal if you don't have a projector as it comes with 14 preloaded digital decorations. Those are:
Rise of the Wraiths, from Phantasms

Dancing Dead, from Bone Chillers

Beckoning Beauty, from Ghostly Apparitions

Zombie Swarm, from Zombie Invasion!

Stalking Startlers, from Night Stalkers

Howl at the Moon, from Tricks and Treats

Vampire's Snack, from Shades of Evil

Evil Twins 1, from Macabre Manor
Seasonal Scenes:
All Through the House, Part 1 & 2, from Night Before Christmas

Deck the Halls, from Santa's Workshop

Party Time, from Celebrations Party Time

Festive Fireworks, from Celebrations Party Time

Eggstravaganza!, from Hoppy Easter

My Valentine, from My Valentine
 After you decided what exactly you need to set up your digital decorations it is all a matter of installation and imagination to transform your home into a horror house. Also, I would like to mention that if you plan to decorate the outside walls of your house, you have to make sure that your projector is safe from bad weather.
 To help you with the installation process I have loaded a video down below that will clarify everything you have to know about using this Halloween digital decoration projector. Have fun and enjoy scaring your neighbors. They will be impressed.