Neck pain is a common problem we all encounter in our busy lives. Sitting at the desk or in the car for long periods can cause muscle stiffness in the neck which in time can lead to sciatica and lower back pain.
 If you experience headaches, dizziness or you find it hard to fall asleep after a hard day of work, don't neglect those symptoms as they are warning you that your neck is suffering and this could lead to serious back problems.
 People often find it hard to go to regular massage therapy sessions for different reasons so why not have something similar to your massage therapist with you wherever you go?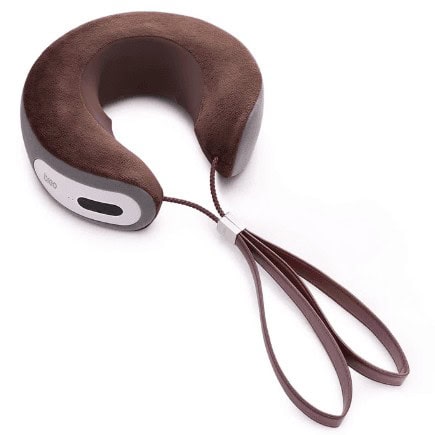 Breo is a company specialized in creating professional personal massagers for head and scalp, eyes and temples, neck and even hands. Similar to other product lines, the Breo Neck Massager is designed to be light and portable for traveling use, office use, and home use, bringing you the ultra-relaxing massage experience.
 The design of the neck massager is very comfy, offering support to your neck and also ultra-portable. It uses rechargeable lithium-ion batteries so you can take it anywhere no matter if you are in the car, at the office or traveling. The ergonomic design is sculpted to fit perfectly o the back of your neck and using a pair of rotating three-node massage heads, it simulates the gentle kneading massage done by the therapist by focusing on the pressure points of the neck releasing muscle tensions, stimulating bold circulation, and suppressing headaches.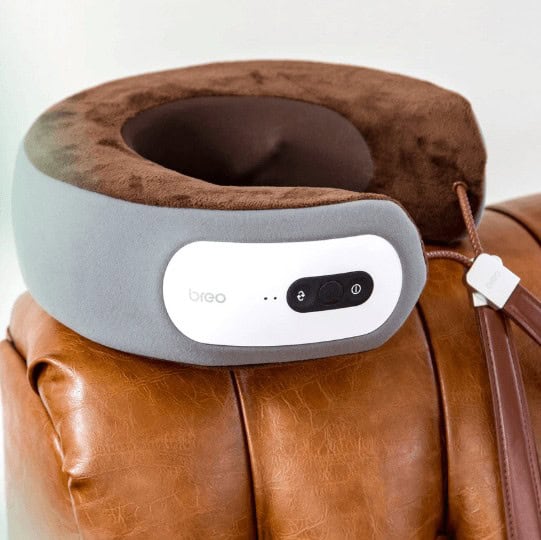 With three different massage modes, imitating Shiatsu kneading pressing and massaging techniques, the device provides a deep tissue massage that helps relieve strain from everyday activities like driving, office work or traveling.
 The position of the node massage heads is adjustable ensuring that each muscle of your neck will be treated equally. Also, the rotative heads of this neck massage pillow are heated for even more comfort and improved blood circulation.
 To control the shiatsu neck massager you have two options. You can simply use the controls on the side of the pillow where the charging port is also located or you can use the phone app as the smart massaging pillow connects via Bluetooth to your device. 
 In the package besides the charger and instructions, you will also find a premium fabric cover that you can remove and wash so that your neck massager will always be clean, comfortable and brand-new.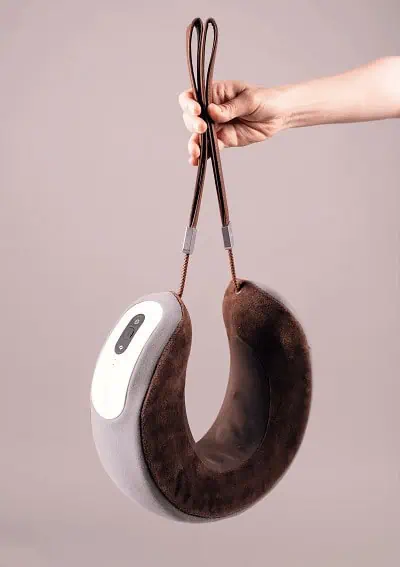 This is just another example of how easy it would be for anyone to take a little bit more care of their health, without investing tons of money, as our generation is suffering more and more from back problems caused by a dysfunctional way of living and working. At the and of the day, after so much work, we all deserve to relax and take care of our bodies. We should respect ourselves enough to invest a little more in our health as it is one of the most important things we have.