If you're fan of woodcraft gadgets, thin one is for you.
The Qi Fast Wireless Charger from WOODCESSORIES is premium handcrafted from real walnut wood. With it's stylish and natural look it is the perfect choice for those who like natural looking gadgets.
It is very high quality, handcrafted from real walnut wood, it is equipped with Fast-charging technology and guaranties 10W of charging. Eco Pad comes with a 5ft long charging cable witch is tear-resistant.
FAST & WIRELESS  first wireless charger made of real walnut wood! This innovation is equipped with a Fast-Charger and guaranties 10W of charging power! The extra long, tear-resistant USB charging cable (5 ft) is already included.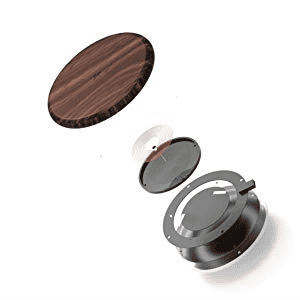 ULTIMATE FUNCTIONALITY
EcoPad is equipped with an innovative chip system and meets the Qi-Standards. The chip systems come from certified suppliers and are embedded in massive walnut wood.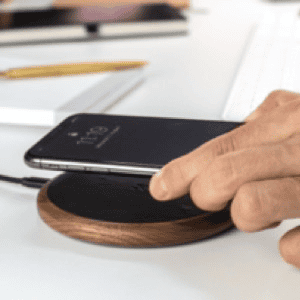 MAXIMUM COMPATIBILITY
 EcoPad is handmade and works with all iPhones and Android smartphones with inductive charging function (e.g. iPhone X, 8, 8 Plus, Samsung Galaxy S9, S9 Plus, S8, S7). You can charge all these iPhones and Android smartphones in a case or cover with a thickness of up to 4mm.